EMAIL MARKETING AND PRINT DESIGN CAMPAIGNS
These are various email and print designs from the various car brands that SiriusXM works with. Lifecycle marketing and customer acquisition is what we do. I am the designer, copy writer and strategist when it comes to the email campaigns. The campaigns shown below have has either the highest click thru rate, open rate, conversion rate or something unique to the customer or client.
 I take pride and providing designs that can be executed by out operations team and is a great representation of a design and product for the client as well as the customer.  I can prove more information on each campaign and the numbers upon interview.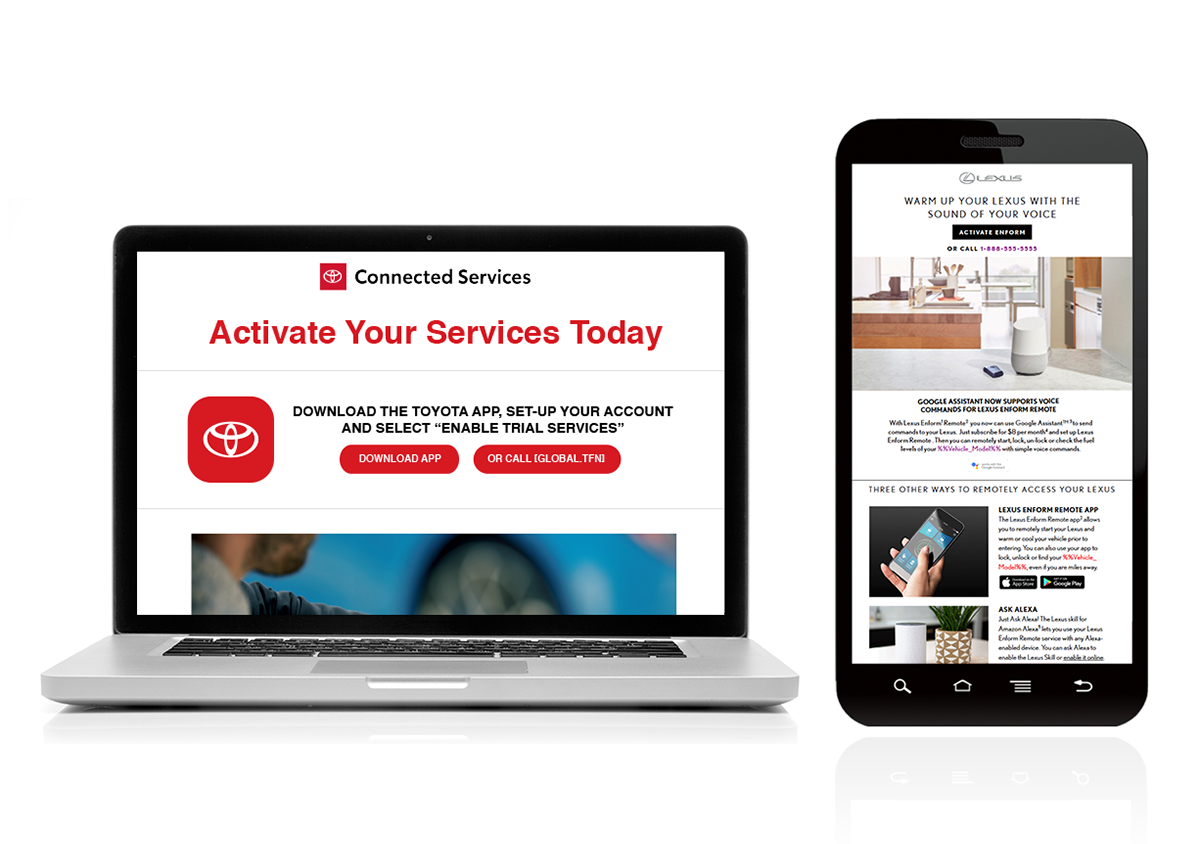 TOYOTA & LEXUS DRIVE OFF AND WELCOME EMAIL CAMPAIGN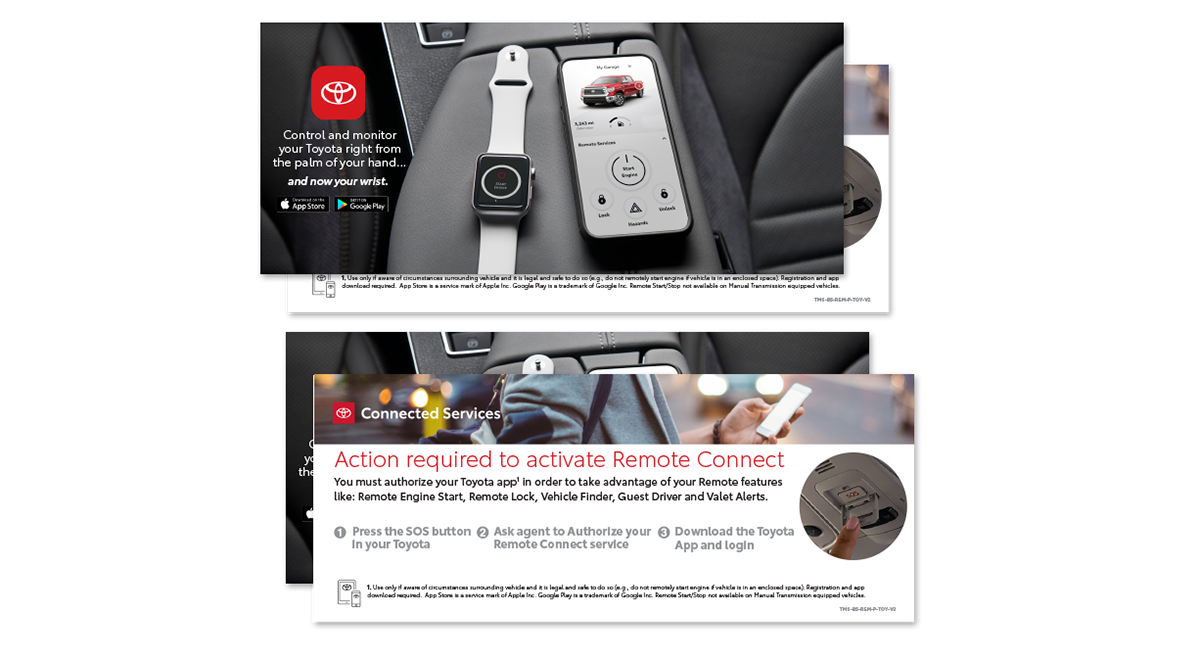 TOYOTA ENGAGEMENT BUCKSLIP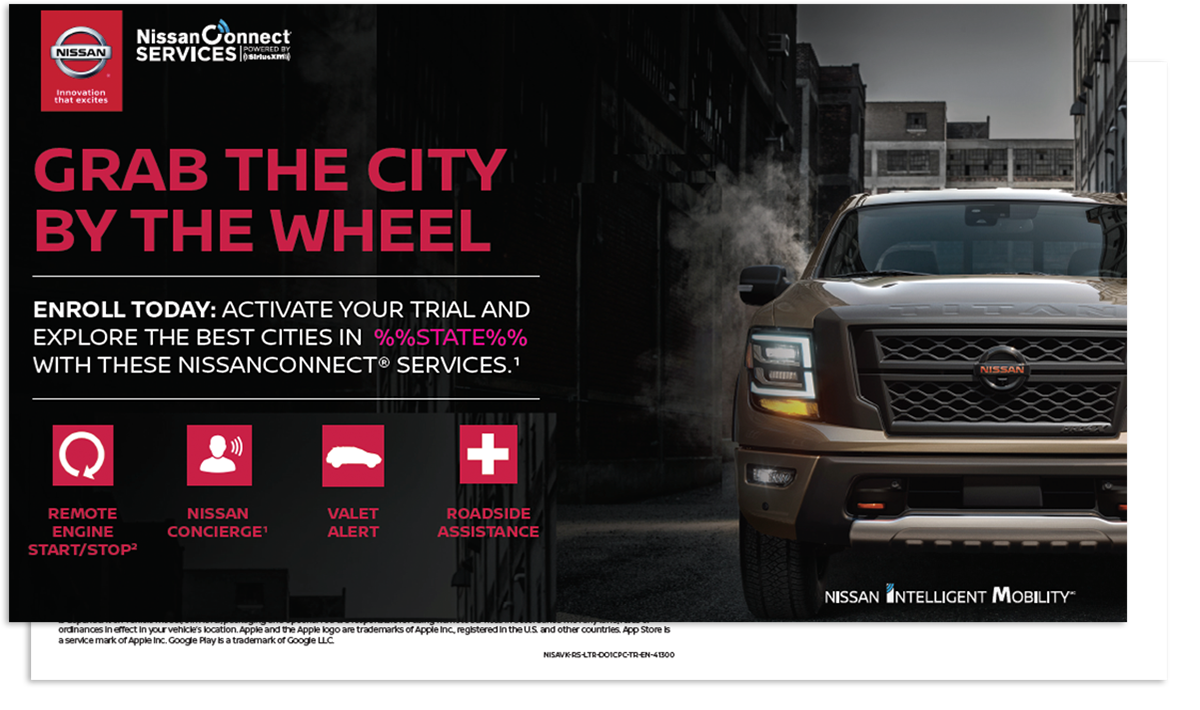 NISSAN DRIVE OFF POSTCARD (FRONT)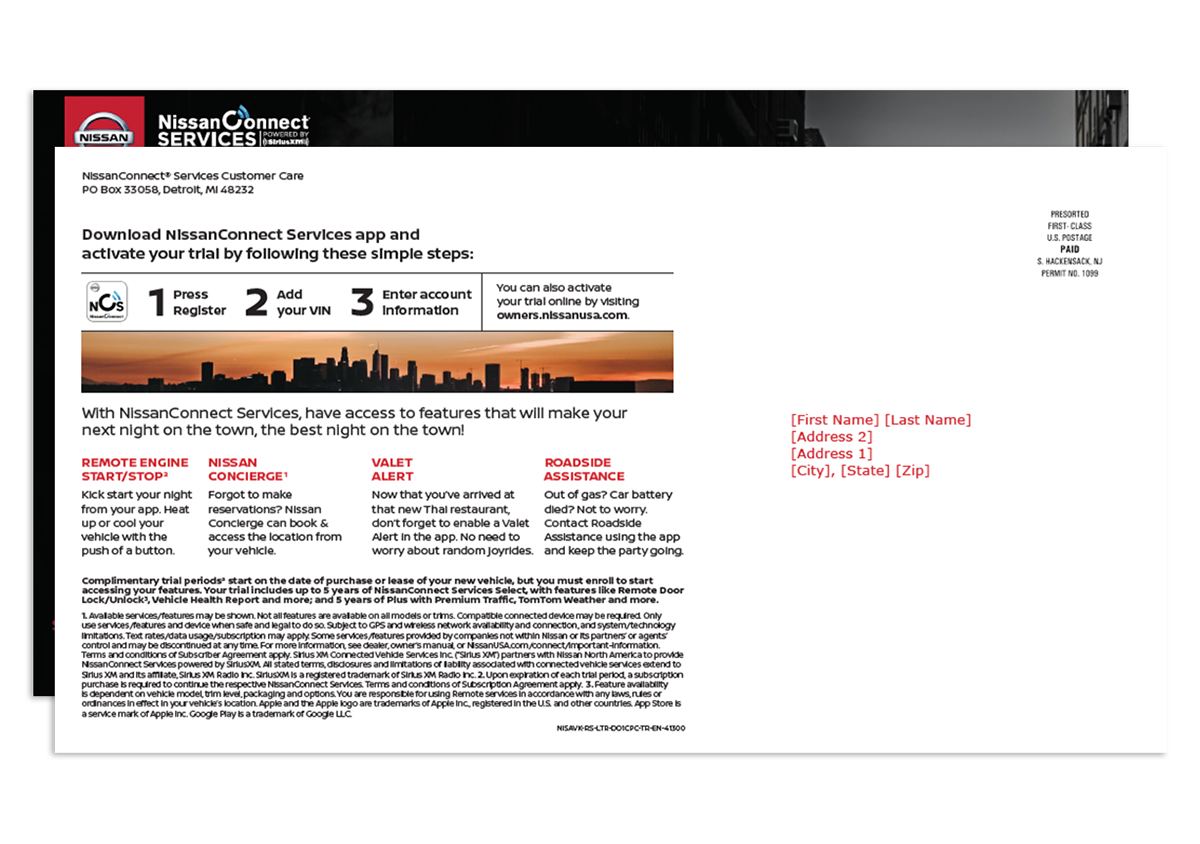 NISSAN DRIVE OFF POSTCARD (BACK)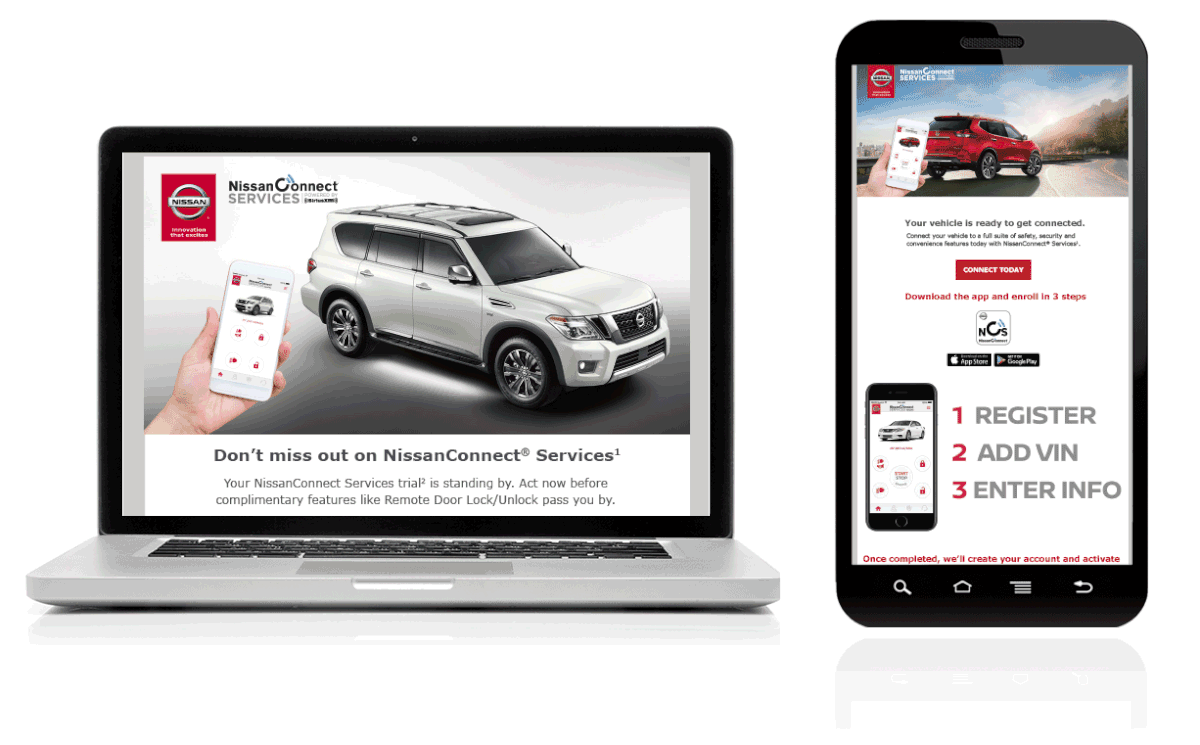 NISSAN DRIVE OFF TO DRIVE CUSTOMERS  ENROLL THRU THE APP

NISSAN ROTATING GIF TO INSTRUCT CUSTOMERS TO ENROLL THRU THE APP

TOYOTA INSTAGRAM SOCIAL MEDIA CAMPAIGN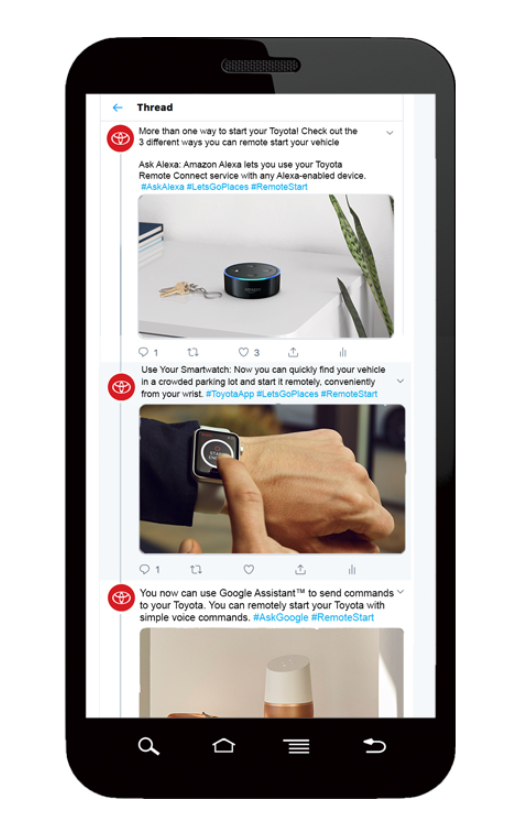 TOYOTA TWITTER SOCIAL MEDIA CAMPAIGN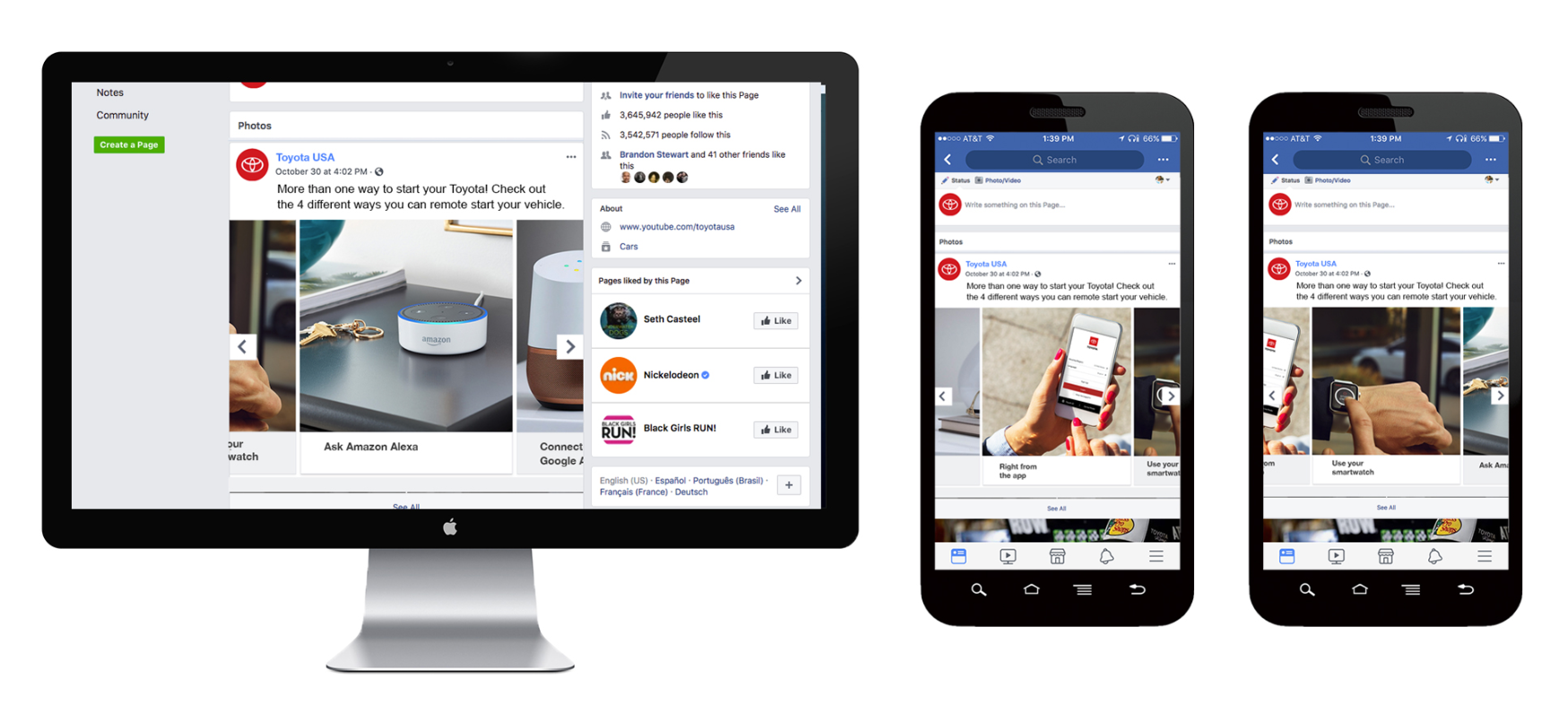 TOYOTA FACEBOOK SOCIAL MEDIA CAMPAIGN